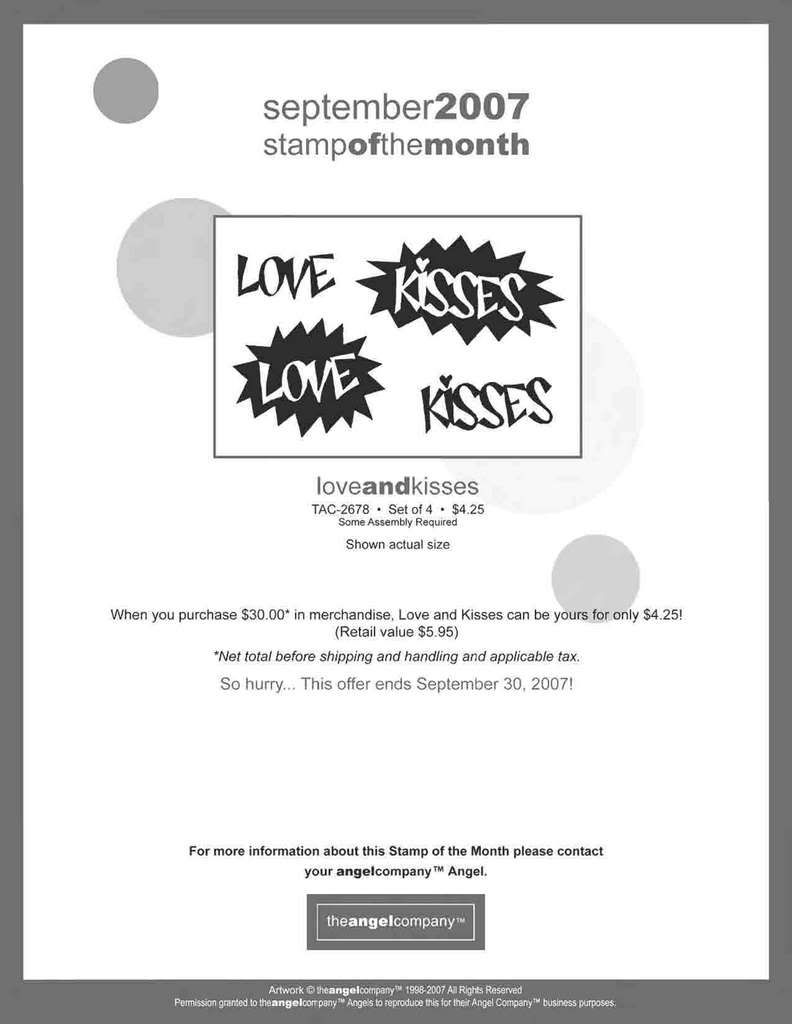 I want to share the September SOTM with you.
I will have more info to post later. I am working on "Color me cards" to sell. This is a project geared towards little ones.
Also be watching for my September Card kit.
I am expecting a delivery later this week, I will share more with you once that comes in.
Also, I am working on organizing my "studio". HB got one of those Napa Cassette holders for me to use to store my ink pads. It came today and I can hardly wait to get all of my ink in there. I am still working on storage for my punches. I am sure I will come up with something- soon I hope!! LOL